Dropshipping is a way of selling online without having stocks of the product, placing the order directly to the supplier who is in charge of sending it directly to the customer. In this article I explain my experience and what I would do differently if I did it again.
A few days ago I was talking to a collaborator about an idea I had to create an e-commerce with dropshipping and I was giving him advice based on my own experience. At the end, he asked me why I did not write an article explaining the same thing that I had said and that it could be very useful to other people in the same situation, so here I go.
To begin with, for those of you who are unfamiliar with the term, I will briefly explain what dropshipping is . It is a way of selling online without having stocks of the product , placing the order directly to the supplier who is in charge of sending it directly to the customer.
The advantages of this way of selling are clear, since you don't have to invest in stock or have a physical place to store it or deal with courier and shipping agencies.
The main drawback is that the margins are very tight , in addition to losing control over the shipment of the product and the possible problems that may occur (on the other hand, in case of problems, the customer is the one who will complain to you)
There are more and more providers that offer this distribution option for their products, with platforms and automations to import their catalog on your website and update prices automatically. Some also offer you the option of adding personalized advertising to shipments, such as brochures with your brand, discount coupons, etc.
The problem with these suppliers specialized in dropshipping is that, like us, there will be many other e-commerce offering the same products, with the same photographs, descriptions and prices, that is why a good option, although not as simple or fast, is look for specialized suppliers in sectors not so exploited and reach agreements to work in this way without it being your usual business system.
For example, if we know a company that manufactures a type of product that works and has a market, but does not have an online store and does not intend to have one, we can offer them the possibility of creating it ourselves in exchange for lower prices and that they are the ones who save and ship the product to the end customer. It is a way of offering products that are not found in large dropshipping platforms, although we will not enjoy the advantages of the automations that they already have.
My experience with dropshipping
5 years ago I created an online store for perfumes and cosmetics. Why? I suppose that above all that concern that many of us have that we dedicate ourselves to offering services of having a parallel business of products that does not imply working exchanging price / hour on client projects.
In my case, I am dedicated to developing web pages, the strengths were clear, I did not need any investment , just to spend some time creating the online store, importing the supplier's catalog and advertising it.
The store was online for just over a year, and although orders were coming in with some regularity, the margin was so small that it barely compensated for the time spent , which on the other hand was less and less as I had to dedicate most of my hours working days to my clients.
The little money that came in was invested in advertising campaigns on important dates (Christmas, Mother's Day, Valentine's Day, etc.) and I think that in most cases I compensated the investment at most.
The truth is that I was lucky with the provider , then I have heard of people who have had problems in that regard with other providers and I did not. The orders were delivered well and on time , I had a platform that worked well and they delivered complete material about the products to me in an automated way.
What would I do differently now?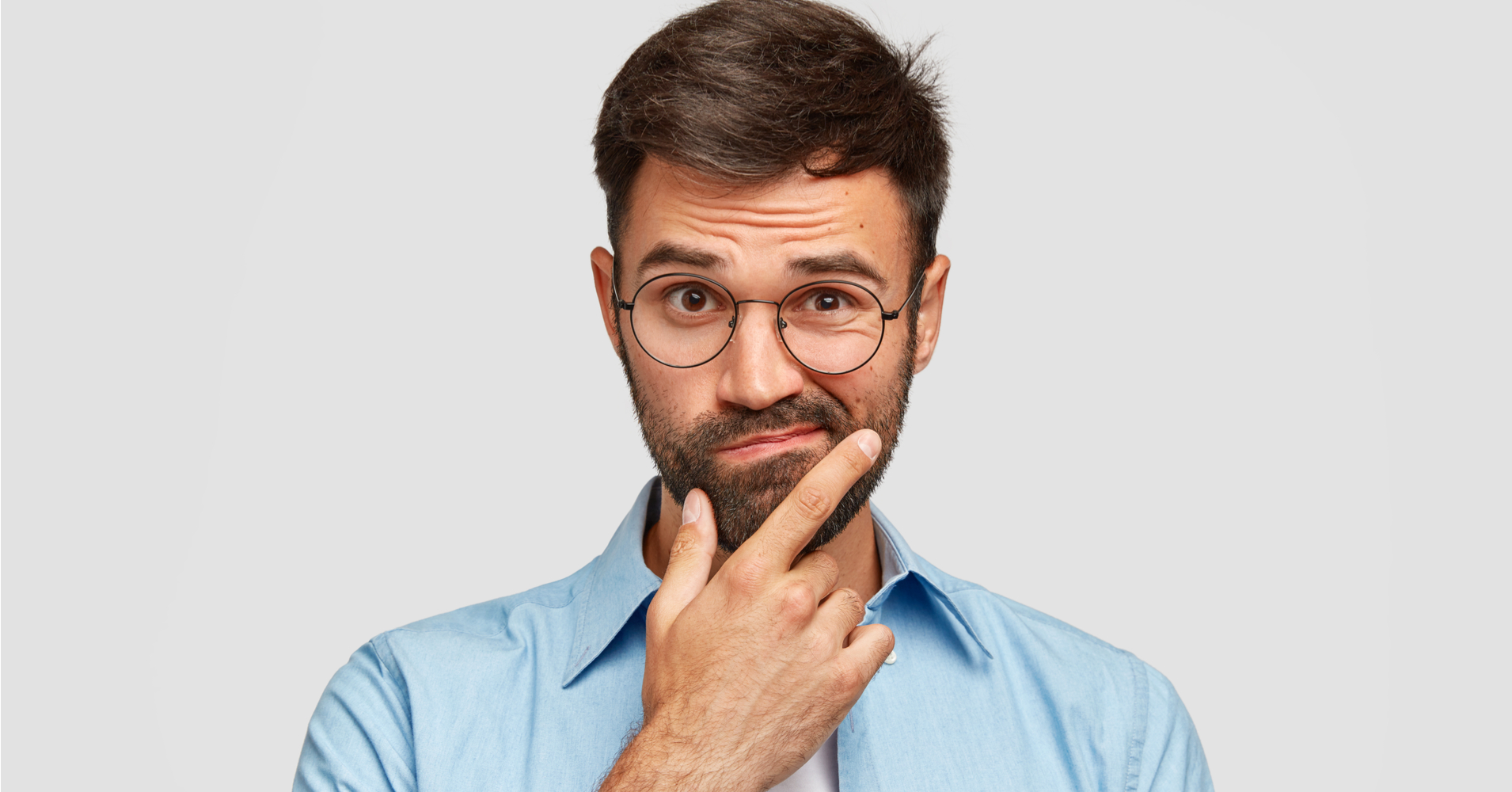 If I were to start an e-commerce with dropshipping now, there are a few things that I have very clear that I would do differently:
1- The platform
At the time of creating the online store, I was working a lot with Prestashop for some clients, so I did not even consider doing it with other software. And although it is true that for e-commerce it works well and has many options, now that I know and use WooCommerce on a daily basis, I would not do it any other way.
The advantage of WooCommerce is that it is integrated into WordPress, which right now is the best CMS for the web that exists, especially if to promote e-commerce you plan to use content marketing, email marketing, etc … which is the next point that I comment below.
In addition, there is such a wide community of WooCommerce developers and users , that it is very easy to find information about everything we need. Whether they are changes and customizations that we want to make as problems that we can find.
2- Content marketing
5 years ago I had heard about it, but by no means knew all the possibilities and advantages of creating content to attract your audience.
It is slow, it takes a lot of time and dedication (or money to pay a good copywriter who knows and likes the subject), but it is essential if you want to differentiate yourself and not base your sales on specific paid advertising campaigns.
Knowing your buyer persona , knowing how to detect their pain points, create valuable content and attract them, convince and loyalty them are the bases of inbound marketing that is being talked about more and more.
Nowadays I cannot conceive of creating an online store without a blog behind it to support it, in fact, I would create the blog first to position and create a community.
3- Choose a niche
There is a lot of talk about it, but it is for something. If I had to go back to looking for a product to sell online, I would not choose something as broad as perfumery and cosmetics. I would focus (assuming I chose the same sector) on something concrete: a brand, a type of product, a type of problem to solve.
Focusing on something much more niche would allow me to target a more specific audience , for which I could create content and add value in a much easier way, and in this way differentiate myself from all those general online stores that offer the same supplier catalog as is , with the same photos and descriptions.
And is that creating personalized texts for a catalog of thousands of references that is also automatically updated is impossible . Focusing on a much smaller catalog we will be able to personalize these texts and descriptions and thus try to position ourselves organically in Google, which is impossible with the provider's descriptions.
4- Brand personality
In my case, I created an acceptable logo, a careful design, quality images … but nothing that stood out for being different , for having its own personality.
It was a simple but effective website , fast and uncomplicated, where you could filter by brand and type of product, with adjusted shipping costs and payment method by card or PayPal.
The problem is that it did not stand out from the crowd of stores that offered the same thing. It had no personality of its own or anything that made it memorable to the user.
If I did it again, I would first look for a marketing message, values, a personality for the brand and the web that would permeate all commercial communications.
summarizing
It was a good experience?
Yes, of course, and in fact writing this article has made me want to do something similar again
I learned a lot about e-commerce in general, store management, ordering, and online advertising. And all this has helped me to help other professionals with their projects.
It is true that economically it did not mean anything to me, and if I had had to invest in the web and the platform instead of doing it myself, I would have lost money , but it is also true that in that case I would surely have put more effort and hours into it. thing would be better.
What is dropshipping and how does it work in practice?
With several facilities set in more than 18 countries, Amazon really does its best to remain the biggest name in e-commerce in the world. But what few people know about Jeff Bezos' company is that not all products sold there leave their own warehouses!
Thanks to a technique known as dropshipping, brands like eBay, Mercado Livre and the aforementioned Amazon are able to not only use the stock of third-party products to make their sales but, in addition, they still help other companies to grow in the market.
But what is dropshipping and how exactly does it work? That's what we're going to show in today's post. Follow the next topics to find out!
What is dropshipping?
The term dropshipping was born from the combination of 2 words: drop , which means drop , and shipping , which can be translated as a shipment . Knowing this origin makes it much easier to understand the usefulness of the technique for virtual stores: basically, leaving the delivery and stock of products to another company.
With dropshipping, e-commerce sells the product and sends the order for this transaction to the partner supplier. It is the supplier who will send the item to the customer in the name of e-commerce, whose profit is the difference between the price charged to the user and that charged by the partner. See how there is no mystery?
If you have not heard of this technique, you may think it is relatively new. But in reality, it is not quite like that. TV channels and even some radio stations have used this model of logistics management for many years, offering in their programming some products that could be purchased over the phone.
Among the virtual stores, big names have been standing since the beginning through dropshipping techniques. This is the case, for example, of one of the largest virtual businesses in the United States, opened in 2002: Wayfair. And that, of course, not to mention the Chinese retailers, which have been using platforms like eBay, AliExpress and Deal Extreme to offer their products for years!
What benefits does it bring?
At this point, you must be wondering if it is really worth betting on this type of technique for business and what are the real benefits of dropshipping, right? So keep an eye out to clear up these doubts once and for all!
Less capital is needed to start entrepreneurship
From the side of those who sell, dropshipping is a great choice, as it makes the entrepreneur not have to invest in a gigantic inventory of products before getting his hands dirty.
On the other hand, on the part of the supplier, the technique helps the company to focus on a smaller number of details – such as maintaining e-commerce itself, online advertising and even sales support.
It is much easier to start your online business
If your company does not need to physically handle the products to be delivered, the sales process is much easier. After all, after the sale, your part of the operation will be limited to observing numbers and continuing the cycle, generating more and more sales.
It guarantees regional flexibility
Are there no warehouses available where you live? Is the rental price too expensive? Is it difficult to take care of shipping logistics in the region where you work? With the dropshipping system, none of this is a problem.
It is a possibility to offer a wider range of products
As you do not need to have the product on hand to offer, it is easier to sell some less sought-after, niche items, even creating the possibility of testing some new markets and new product mixes for your online store.
It's easy to scale your business
Anyone who has a traditional company is well aware that if the business doubles or triples in size, it is necessary to double or triple the investment. In the case of a brand that works with the dropshipping model, this account usually closes more easily.
This is because, in the case of sharp growth, the inventory and logistics portion can be passed on smoothly to suppliers (current or new), as long as they meet the demands. In fact, you can understand a little more about business scalability by checking our post on the difference between profitability and profitability.
And how it works?
Did you like everything we've said so far and are you already thinking about applying this technique in your virtual store? First, understand a little more about how dropshipping works in practice!
The choice of suppliers
First, you must choose the best suppliers for a given product, taking into account not only the price charged by them but also the quality of delivery and even your inventory and shipping monitoring.
The offer to the user
Once the supplier is chosen, it will show the respective quantities that you can put on sale in your e-commerce according to the product and, of course, for what price. As everything happens in real time, when a customer makes a certain purchase, the order is automatically processed by your online store, which sends the order to the supplier and generates the invoice.
From supplier to customer
The part of packaging the product and sending it to the customer is up to the supplier, who is still responsible for generating the tracking code for your company.
In case of return
If a customer needs to exchange or return the purchase, almost the entire return process is also up to the supplier – less, of course, contact with that customer, which is always the responsibility of the online store. Remember: stock and shipping are invisible!
Finally, it is good to make it clear that, in every buying and selling process using dropshipping techniques, the supplier's side is invisible to the consumer. For him, from the moment of purchase until the time he receives the product at home, only his brand was present in the transaction. Therefore, it is extremely important to find committed partners, who will look after the name of your company in the market.
Ready! Now that you know what dropshipping is and how it can help boost your business – or even get it off the ground! How about looking for some business partners and get your hands dirty? Take the opportunity to follow us on social networks and stay on top of other tips to leverage your e-commerce!