What is dropshipping?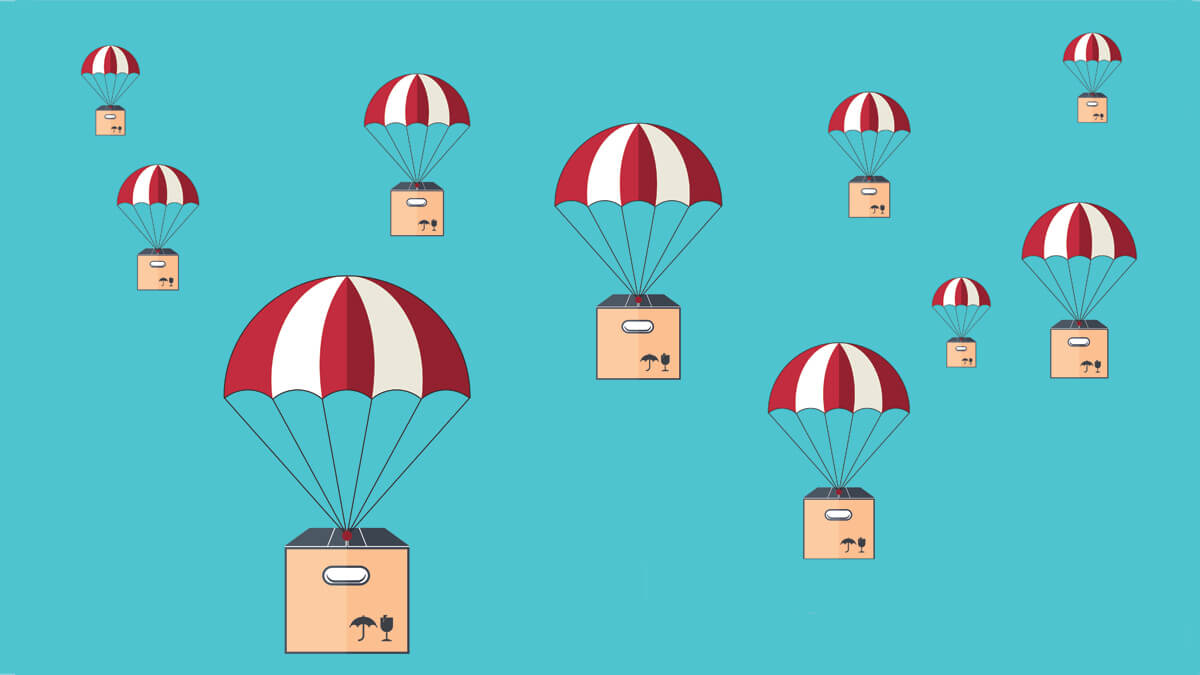 Dropshipping is an operating model in which the shopkeeper is responsible for receiving the customer's order in his virtual store and passing it on to the supplier. In turn, the latter is in charge of providing the requested product and sending it directly to the consumer.
Therefore, the shopkeeper works without stock – he is only an intermediary in the purchase process – and all issues related to delivery (from the packaging to the product reaching the customer's home) are the supplier's responsibility.
What is national dropshipping?
National dropshipping, as its name implies, is the dropshipping carried out in own country.
Unlike the international model (which became popular with Chinese suppliers such as AliExpress and Alibaba in recent years), distributors are local in this format, allowing transactions in reais.
How to do dropshipping?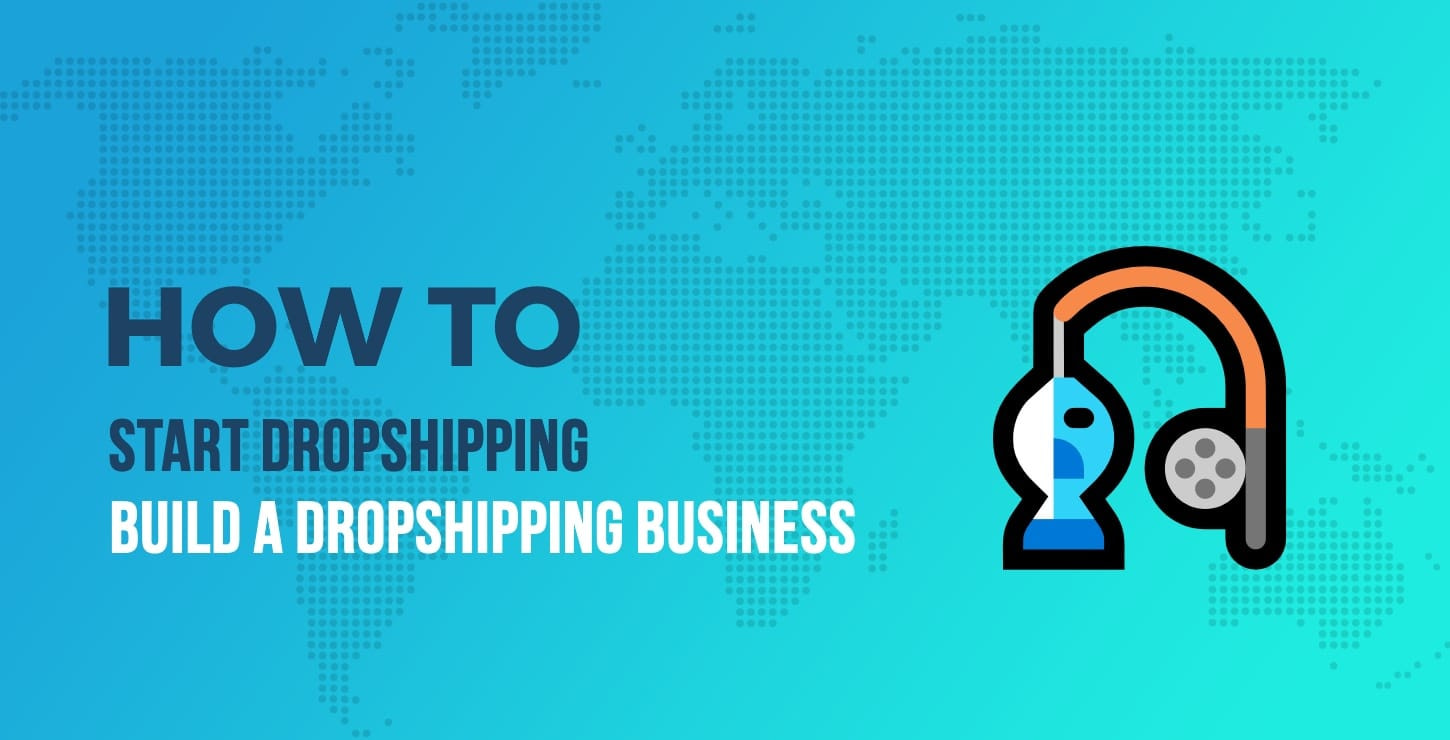 To do dropshipping, it is necessary to follow six essential steps, which are:
To attract products to your target audience, it is essential to have a digital space. If you don't know where to start, no problem! We have a complete guide on how to create an online store. In it, find tips on photographs, descriptions, and other essential personalization points. Access it for free by clicking this button:
The second step to be taken is to get a reliable dropshipping supplier. Therefore, search for options according to your segment, contact us to answer all your questions. Typically, a legitimate distributor requires delivery charges in addition to a minimum order quantity.
After choosing a supplier, it is essential to have a contract that clarifies both parties' rights and duties. With this and the two previous steps done, the next tasks will compose buying your dropshipping e-commerce.
Check orders and payments.
With the business set up and initial investment in marketing, sales will begin to take place. With that, orders and payments executed – it is your duty to verify that the entire purchase journey is flowing correctly.
Forward orders to the supplier
Now it's time to pass the ball on to the dealer. That is, send the confirmed orders to the customer data. In this way, he will be able to start packing and delivering orders.
Finally, the supplier must inform the tracking codes so that you can pass them on to consumers. Thus, they will be able to monitor their respective orders over the days.
How to find dropshipping suppliers?
As previously mentioned, there are international and national dropshipping suppliers. In general, the former offer cheaper products, but with delayed deliveries. Brazilian distributors offer more agile freight; however, prices (even in reais) are higher.
Many retailers buy directly from overseas websites, such as eBay or AliExpress, but this is not always the best way to do dropshipping, since you cannot guarantee the customer the availability of the product purchased in your online store.
Therefore, it is best to search for suppliers on the Internet with keyword variations according to your niche. It is important to note that dropshipping sites, as a rule, are not well designed visually, so do not judge by the cover.
Searching for forums (including on LinkedIn) and manufacturers can be interesting actions too. In the first case, you will have the chance to find different lists of suppliers. When contacting production sources, it will be possible to propose partnerships for dropshipping and even get lower prices.
And, of course, don't forget to ask – by phone and email – the delivery process, the types of shipments, and the deadlines by region. Also, request samples of the products (even if they have to be paid for) so that you can attest to their quality.
How to legalize dropshipping?
Before moving on to the next part, understand the differences between doing international and national dropshipping under the law:
International suppliers: to be considered legal and to be able to issue invoices, the company that buys products from abroad must act as an import broker. Such classification fits only in the formalizations of Microenterprise (ME), Small Business (EPP) or Individual Limited Liability Company (Eireli);
National suppliers: on the other hand, in transactions carried out in Brazil, and the shopkeeper can act with the classification of Individual Microentrepreneur ( MEI ). However, when doing dropshipping, it is mandatory to issue product invoices.
What are the advantages of dropshipping?
Now that you know what dropshipping is, how to do it, and find suppliers, find out the four main advantages of this operation:
As stated in the introduction, this business model exempts you from stock management – which shortens initial investments (including shipping packaging ).
Dropshipping suppliers commonly offer related products (sneakers and socks, for example), thus facilitating the sale of different categories in the same segment.
Since it does not have physical stock, it is not necessary to have a fixed place of work. So, with a notebook and a good internet connection, your office is set up! 💻
From the moment that logistics is outsourced with dropshipping, there is more time to invest in other business areas, such as acquiring and retaining customers, for example.
What are the disadvantages of dropshipping?
As not everything is flowers, dropshipping also has four main disadvantages, which are:
Customs barriers (if the supplier is international)
According to Brazilian law, only items that have been purchased abroad for up to 50 dollars are tax-free. Therefore, if the merchandise exceeds this value, it runs the risk of being stuck at the destination station – which generates high costs (up to 60% of the product's value).
In view of this situation, many shopkeepers let the buyer bear the collection alone. However, if your goal is to build a good reputation with the customer, help him pay the extras.
If it is not feasible to pay the fees for the release of the goods, be ready to reverse the consumer's full purchase price. In addition to being the right thing to do, this will prevent chargebacks (the customer does not recognize the purchase) and cancel your store due to suspected fraud.
The market is saturated with similar products, especially in the dropshipping niche. Therefore, differentiating yourself will require significant efforts on your part.
✨ Insights: in 2020, the growing segments for dropshipping are: cleaning robots, kitchen utensils, essential oil diffusers, pet, and fitness products. Self-care and wellness-related articles are the highlights of the year.
Even if you don't have to invest in inventory, partnering with a distributor has costs. Therefore, with this financial transfer, the profit is not always the best: it can only vary from 15 to 45%.
Dropshipping providers commonly serve multiple businesses simultaneously. Therefore, the delivery process is slower and may take 30 to 90 days.
If orders are international, ePacket can be the right solution. This freight type is more agile (with deadlines of at most 30 days) and reliable since it provides tracking codes.
3 tips for creating a dropshipping online store
Next, finally, check out three extra tips for creating your dropshipping e-commerce:
Post quality photos
As you do not have access to stock, ask your supplier for images of the products (which are usually very professional) or, if this is not possible, samples of the parts, so that you can photograph them yourself. Check out a tutorial on how to take quality photos.
On social media, we sometimes come across stories of people who bought items by dropshipping and received inferior quality items.
Therefore, when looking for suppliers, search for them on Reclame Aqui (if they are Brazilian) or on their websites (if they are international) to not fall into pitfalls. Mainly look at reputation – in ratings of grades or stars – and customer feedback in the comments.
Another strategy is to search Google for suppliers' brands + the words "fraud" or "scam." If there is a suspicious situation, you will probably find it.
Don't forget the institutional pages.
On the Who We Are and Frequently Asked Questions pages, be transparent about your business model. Put in all the information regarding suppliers and delivery times – this will transmit more security to your target audience.
So, ready to do dropshipping?
Setting up an online business in dropshipping format is simple, but it requires that you pay attention to the risks when delivering products to keep your business sustainable. Always follow orders in transit and anticipate informing customers in case of delays.
And if you have already chosen to open your dropshipping venture, but have not yet created your online store, take the opportunity to set it up today.
Dropshipping: one of the best bets to undertake in 2020

Having an online business, maintaining an active inventory, and sending the items after the customer's purchase is a common process, however, which is not always easy for the entrepreneur, after all, it has a high cost in relation to the purchase of products, storage, space physical and employees to manage this sector.
A virtual store does not always have enough structure to have its stock, so dropshipping can be a great ally.
This modality makes the supplier responsible for storing and shipping products.
Then, as soon as an order is placed, the shopkeeper passes on all the information to the supplier, and, from that moment, the supplier is responsible for the shipping process to the customer.

In this way, the shopkeeper does not need to manipulate or access the product, making only the middle of the sale. This process's profit comes from the difference between the value passed on to the customer and the value that the supplier charges.
Now that you understand better about the process of this sales model, is it worth it to bet on your business? Check out some benefits that it can bring to your e-commerce.

Working without inventory reduces expenses with space, employees, time of operation, and purchase of products. Thus, it becomes easier and cheaper to start a business.
Also, the lack of inventory means that the company has less fixed expenses, as it does not have to rely on purchasing and inventory management.

Without the need for a stock, it becomes much easier to operate from different places since everything can be solved online in virtual sales.
Also, you gain more strength to sell outside your region, since you can count on partners and suppliers throughout Brazil.

As the shopkeeper does not need to have the product in stock to sell, it is easier to expand the range than to intend to sell in your virtual store. It also becomes simpler to do product tests, without that risk of being stuck in stock.
Many companies are already working with this model, so it is essential to set up the operation well and have great suppliers for your company to go one step ahead in the market!

Not necessarily, your entire operation needs to work via dropshipping. Understand and choose which products your store offers to fit this model, look for news, do seasonal tests, and work hard to publicize what is being offered.
For dropshipping to work, it is necessary to have suppliers of excellence, after all, their mistakes will directly reflect on the reputation of your company.

Search for good partners, take into account price, quality and delivery time, inventory and shipping monitoring, and everything related to the place's logistics.
Always have excellent and different contacts. After all, you never know when problems might happen, and you will have to run to another supplier.

Also, have suppliers in different locations, making it easier for the store to operate quickly and effectively in different parts of the country.
For your customers, the entire operation is done only by your company. They don't have to know about the store's techniques, as long as they are performed in the best possible way.

Therefore, always seek feedback from the customer, ask about deliveries, and understand how they happen. Only by gathering this information will it be possible to have a real perception of suppliers.

Dropshipping is a modality that can help boost the business of online retailers. Now that you know more about the topic how about thinking about your store operations and expanding your business?
Look for suitable business partners, don't forget your brand's reputation and communication with customers, and good luck in business!